Cannaflex Simple Siever Screens (Complete Set)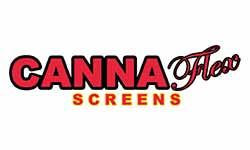 Brand
CannaFlex Screens
Mesh Size
220, 150, 70, 45 & 25 Micron Screens
Ideal for

Fastest return on investment with minimal effort
Seed Sorting
Dry Sieve Method
Rosin Pressing Method
Introducing the CannaFlex Disc plant essence extraction system. The World's First- Dry & Wet sieving capabilities in an affordable, versatile, durable, light weight and easily portable unit.
CannaFlex is perfectly designed and manufactured to satisfy the most demanding customer.
The highest available materials and double stitching throughout are constructed to withstand tremendous wear & tear.
Easy to use
The inner disc is foldable and easily removed or inserted into the sleeve. When intended to be used with dry techniques, the inner disc allows for tahe collection of dry plant essence that comes through the outer micron mesh screens and falls onto the disc for collection. Using the provided collecting card will facilitate with ease at scraping together the captured plant essense
Includes
Collapsible Multi-Micron Sieving Screens with Branded Information
25 Micron Pressing Screen
Plant Essense Collecting Card
220, 150, 70, 45 & 25 Micron Screens
Ideal for
Fastest return on investment with minimal effort
Seed Sorting
Dry Sieve Method
Rosin Pressing Method
Details

| | |
| --- | --- |
| Brand | CannaFlex Screens |
| Mesh Size | 25u, 45u, 70u, 150u, 220u |